This book is the Primary Colors of the Obama administration—a gripping, fictionalized version of the corruption and politically-charged backroom deals that propelled a little-known state politician to the White House. With its riveting writing and unforgettable characters, NOT BLACK AND WHITE tops the list of political thrillers.
— Lori Andrews • Professor of Law
Author of the Alex Blake Mysteries
Mr. Beller is capable of playing on the emotions of the reader. There were times when I felt sad or angry, and even times when I laughed out loud. Beller's writing style makes it impossible to put it down once you begin reading.
— Christi Lyle-Rasheed • San Francisco Book Review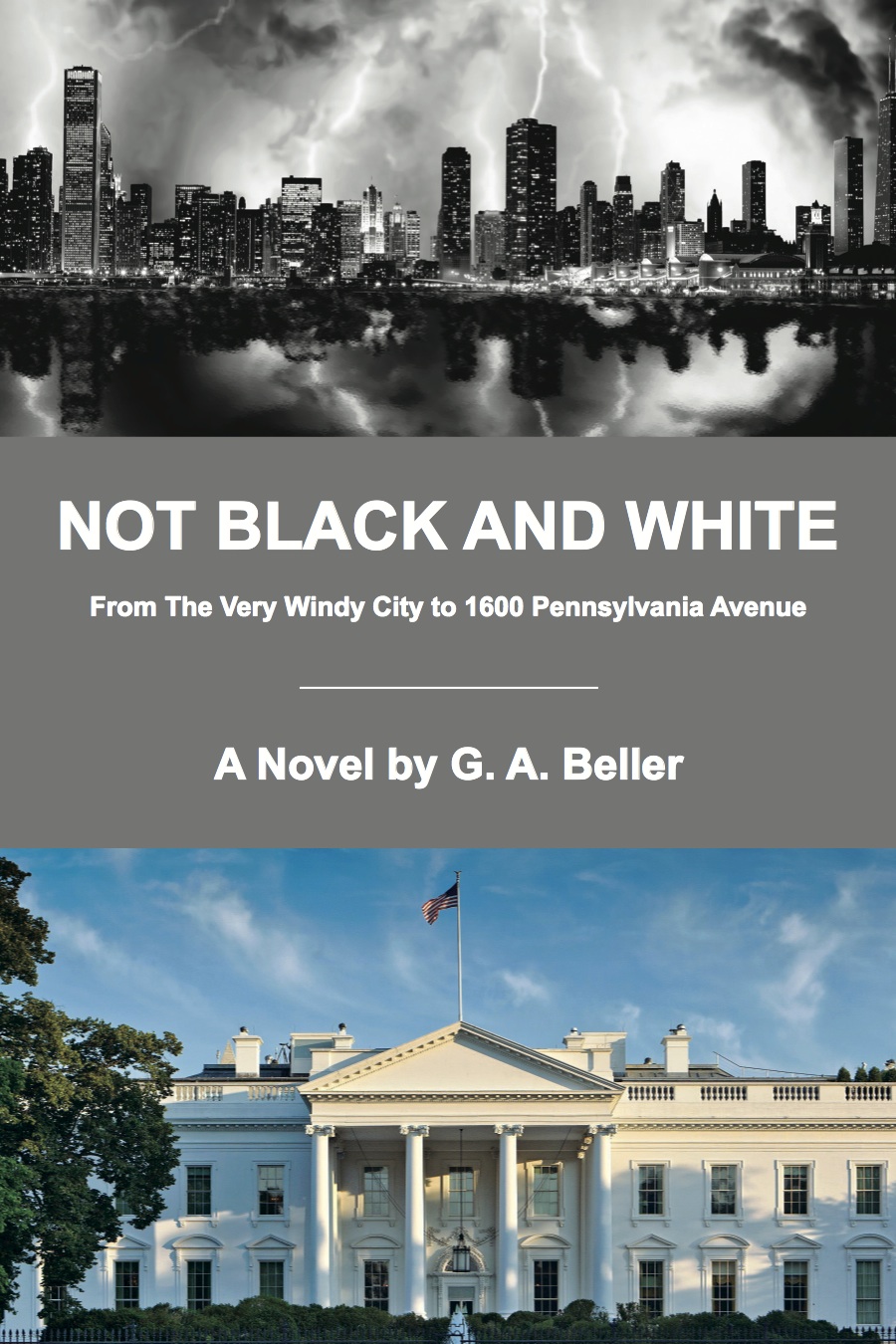 NOT BLACK AND WHITE is a powerful book...tells it like it is. Spells it out in so many words. And, believe me, you will want to read every one.
— Mary Ann Smyth • Bookloons
Read more of the favorable reviews for G. A. Beller's
NOT BLACK AND WHITE: From The Very Windy City to 1600 Pennsylvania Avenue
N

OT BLACK AND WHITE
From the Very Windy City to 1600 Pennsylvania Avenue
G. A. BELLER creates a fictionalized accounting of the characters and events surrounding this time in Chicago politics. His storytelling puts the reader inside the campaign offices and smoke-filled back rooms where political deals are made. Beller introduces the reader to a cast of characters who may appear familiar to anyone who has ever read a headline or watched cable news and talk shows across the country. Fiction is intertwined with fact as Beller speculates how these events might have played out, leaving the reader to interpret fact from fiction.